As the metaverse continues to grow and develop, more and more people are looking to invest in metaverse tokens (virtual currencies usable within the metaverse). Metaverse tokens allow users to buy and sell virtual goods and services. Typically, Metaverse tokens are built on blockchain technology, which enables their trading on decentralized exchanges and storage in Web3 wallets.
Investing in metaverse tokens is a way to gain early access to potentially revolutionary technology. Numerous sectors like gaming, education and entertainment can benefit from the metaverse. It changes the way people communicate and interact with one another as well as the global community. So, investing in metaverse tokens right now could allow investors to profit from the metaverse's growth in upcoming years. 
Before investing in Metaverse tokens, it's essential to understand the fundamentals of metaverse technology, investment threats & risks around virtual currencies, and the dynamics of individual projects. 
We have curated this article to help our users safely invest in Metaverse tokens and avoid potential investment risks. In this article, we will discuss the fundamentals of a Metaverse and how to buy Metaverse tokens. We will further look at the top 10 Metaverse Tokens to invest in 2023.
Let's begin with…
What is the Metaverse?
The metaverse is a collective term for all virtual worlds, augmented reality, and the internet. It is a shared virtual environment that combines physically persistent virtual space and virtually enhanced physical reality. Incorporating all forms of virtual reality, augmented reality, blockchain technology, and the internet, it is a collaborative virtual space aimed at making the internet more engaging and immersive.
The concept of the metaverse has been around for decades. Yet, it has gained significant attention in recent years due to advancements in virtual reality and blockchain technology. People often characterize the metaverse as a real-time, online environment where they can engage in meaningful interactions with one another and with virtual objects and experiences.
 Some key features of the metaverse include:
Immersion: With the Metaverse, users can experience a level of immersion comparable to living in a real-world environment.
Interactivity: In the Metaverse, users can have real-time interactions with one another and with virtual objects and experiences.
Customization: The Metaverse allows users to customize their virtual spaces and experiences, enabling a higher level of customization than present online spaces.
Monetization: In many Metaverse environments, participants can earn money from their efforts by offering virtual goods and services for sale or by trading goods with other players.
Persistence: Even when users aren't present, the metaverse develops and changes. Hence, making it more persistent than current online spaces.
The metaverse has the prospect of revolutionizing how we interact with each other and the world around us. It has the potential to change the way we work, play, and socialize. The metaverse will significantly impact various industries in the upcoming years, including gaming, education, entertainment, and more.
10 Best Metaverse Tokens in 2023
With the recent growth and expansion of the metaverse industry, new investors are considering adding metaverse tokens to their crypto investment portfolios. These tokens allow users to buy and sell virtual goods and services within the metaverse and facilitate blockchain transactions. 
Investing in metaverse tokens is a way to get in on the ground floor of a potentially transformative technology. The metaverse could revolutionize many sectors, including gaming, education, entertainment, and more, and it could also alter how we connect. Therefore, investors may be able to profit from the development of the metaverse by purchasing "metaverse tokens.".
To help you choose the best metaverse tokens for your crypto investment portfolio in 2023, here is a list of the top 10 best metaverse tokens
1. Decentraland (MANA)
Decentraland's 2018 debut allowed its creators to gain a significant head start in the Metaverse space race. Simply put, this cutting-edge Metaverse project is based on the Ethereum blockchain and provides gamers from all over the world with a unique opportunity to experience a virtual reality version of their favorite pastime.
Decentraland is an online virtual world where users can create and personalize their avatars, engage in various social interactions, and discover the ever-expanding world. And regardless of being the oldest, it is still considered by many a good investment opportunity.
And from the standpoint of investments, Decentraland has its cryptocurrency coin—MANA. The MANA token has tangible benefits as it is necessary for all in-game purchases in the Decentraland virtual world. Some of the most profitable transactions involve the acquisition of virtual land and real estate, which can sell for more than a million dollars.
When Decentraland first appeared on public exchanges in 2018, its price was only $0.025. In November of 2021, the price of the same metaverse token rose to a record $5.90.
That's an increase of more than 24,100%! However, in Q1 of 2022, both Decentraland and the broader crypto markets observed a correction. Currently, MANA tokens are trading at a massive discount of over 50% off their all-time high.
2. The Sandbox
The Sandbox, a blockchain-based virtual world that Pixowl introduced in 2011, enables users to create, build, buy, and sell digital assets in games. The Sandbox provides a distributed platform for a thriving gaming community by combining the capabilities of decentralized autonomous organizations (DAO) and non-fungible tokens (NFTs).
The official whitepaper states that the Sandbox platform's primary goal is to implement blockchain technology in mass-market video games effectively. The platform's primary goal is to make it easy for its users to engage in creative "play to earn," in which they can function as content creators and players. The Sandbox leverages blockchain technology via the SAND metaverse utility token that users employ to conduct transactions within the ecosystem.
As of its initial public offering in the middle of 2020, the SAND token was priced at $0.051 on CoinMarketCap. And in the same month as Decentraland, November 2021, SAND surpassed its record high of $8.44. As a result, the value of Sandbox tokens increased by more than 16,00% in just one year of trading.
3. Battle Infinity (IBAT)
Battle Infinity is another top-tier project on our list of the best metaverse tokens to invest in in 2023. Play-to-earn (P2E) gaming and "the metaverse" were two of the most exciting developments in the cryptocurrency market in 2017.
Battle Infinity aims to bring these two exciting ecosystems together, providing users multiple ways to generate a steady income.
Battle Infinity aims to capitalize on the popularity of the best play-to-earn games by offering a native token for the platform, $IBAT, as a reward for proficient play. The Battle Arena is an entirely virtual world where players can play these games and interact with each other. Furthermore, players can invest in NFT-based virtual land that they can use to display advertisements.
The IBAT presale completely sold out in just 24 days, and after its listing on PancakeSwap and LBanki in August, the price of IBAT rocketed. IBAT's price may increase again soon because of upcoming listings and the company's $40 million market cap.
4. Axie Infinity (AXS)
Since its release in 2020, Axie Infinity has quickly become one of the metaverse's most popular play-to-earn gaming crypto coins. It is also a play-to-earn game, allowing players to acquire, care for, and eventually breed virtual animals (Axies). Once minted, a one-of-a-kind NFT represents the Axie, and users can trade these freely. Axie Infinity, like Decentraland and the Sandbox, is based on Ethereum.
Axie Infinity also features its native token, AXS. In early 2020, when AXS first went live, a token cost just $0.15. The same token also surpassed $165 in value in November of 2021. This represents an increase of almost 110,100%. Because of that, many investors believe it is one of the best investments among Metaverse tokens.
5. SushiSwap (SUSHI)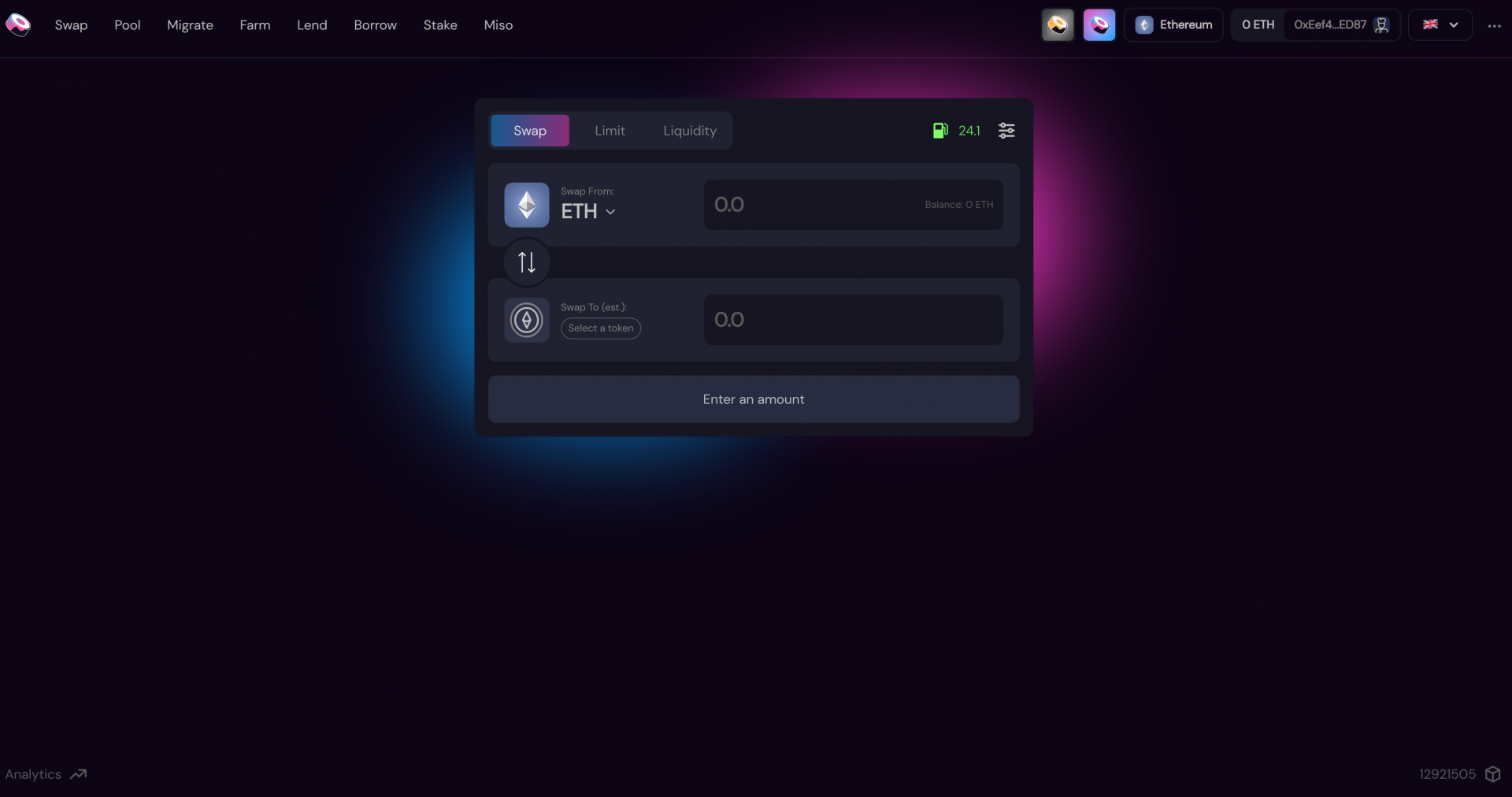 SushiSwap is a different type of a Metaverse project to think about. At its core, SushiSwap is a popular decentralized exchange where users can buy and sell digital currencies without needing a trusted third party. As a result of its success, SushiSwap's valuation surpassed $500 million by early 2022.
Nonetheless, SushiSwap has developed its original business model by launching an NFT marketplace with the metaverse. Because it provides its marketplace through the SushiSwap network, it enhances the NFT trading experience and allows buyers and sellers to conduct business in a decentralized fashion.
CoinMarketCap currently ranks SUSHI #107 by market cap, with a value of $214,878,915. There are 222,257,372 SUSHI in circulation and a maximum of 250,000,000 SUSHI in circulation.
6. ApeCoin (APE)
ApeCoin is the Bored Ape ecosystem's native cryptocurrency and a governance token. It was developed as a direct response to the overwhelming demand for the Bored Ape Yacht Club (BAYC) NFT project and provides token holders with early and priority access to new features as they become available. This includes the fascinating Otherside metaverse project developed by Yuga Labs, the company behind the BAYC.
According to TechCrunch, Yuga Labs intends to build an "open, interoperable metaverse" where users can freely create, own, and transfer virtual assets between platforms. The alien species known as the Koda populate the fictional continent of Otherdeeds in the upcoming MMORPG Otherside, which is set on a far-flung planet and is expected to release in 2023.
Many supporters believe Otherside to be incredibly successful metaverse project thanks to the preceding achievements of BAYC and other projects and the collaboration with Animoca Brands, the parent company of The Sandbox. APE, the game's in-game currency, is, therefore, a potential metaverse token. 
7. Internet Computers (ICP)
The DFINITY Foundation's Internet Computer is an open-source crowd computing platform that aims to solve some of the most pressing problems plaguing the current iteration of the internet, such as insufficient system security, service monopolization, and the inappropriate use of users' data.
Its goal is to construct a new internet that can support applications of any size, from tiny smart contracts and DeFi apps to massive inter-industry platforms and enterprise-level software. In theory, the system can store "all of humanity's software logic and data in smart contracts."
The project's inception and initial announcement occurred in 2015; it raised a total of $195 million throughout 2018 through multiple funding rounds. The DFINITY Foundation is a non-profit headquartered in Zurich that oversees the expansion and development of the Internet Computer with additional locations in Palo Alto, San Francisco, Tokyo, and remote teams worldwide.
With a record-high price of $750 and a rise to fourth place in the crypto market cap rankings after its initial launch in May 2021, ICP has attracted the attention of investors, traders, and speculators. According to the ICP chart on CoinMarketCap, however, the price of ICP has been hit hard by selling pressure, with a drawdown of nearly 98% from its ATH. Insiders reportedly moved $2 billion worth of ICP tokens to crypto exchanges, scaring investors who feared a dump. Strong project fundamentals, notable backers and contributors, and many GitHub commit likely urged top crypto exchange Kraken to list ICP in March 2022, despite ongoing retail interest in the cryptocurrency. 
8. Mask Network (MASK)

 
Mask Network is a protocol that enables Twitter and Facebook users to send encrypted messages. It's a gateway between the traditional internet and a distributed system built on top of it.
Launched in July 2019, Mask Network's first use case was to enable Facebook and Twitter users to encrypt their posts. HashKey and Hash Global led a $2 million funding round in November 2020, and Digital Currency Group and Fundamental Labs contributed to a $3 million financing round the following February 2021.
The Mask Network introduced its MASK governance token in February 2021 to assist the network in creating a link between Web 2.0 and Web 3.0.
A DAO by the name of MaskDAO oversees overseeing the MASK governance token. With one vote per MASK token, token holders have a voice in shaping the future of the MaskDAO. Mask Network created one hundred million MASK tokens at the genesis, and the remainder of the supply will be released in three annual phases. 
9. Worldwide Asset eXchange (WAXP)
WAX refers to the Worldwide Asset eXchange. It is a blockchain developed by OPSkins, one of the most prominent names in the digital item trading industry, and provides a specialized platform for keeping and exchanging digital assets. It's a zero-emissions project that facilitates NFT tokenization and storage for brands, and it includes a decentralized marketplace for trading virtual items with the WAXP token.
WAX's mission is partly to democratize access to digital asset storage by making it easy for companies to issue new tokens. Because of this, it's an excellent resource for businesses considering expanding into the metaverse. Already, WAX has proven itself with the success of Alien Worlds, the most played play-to-earn game in the world. The top three play-to-earn games currently available use WAX (DappRadar).
Tokens for WAX (WAXP) have a maximum supply of 3,770,303,327 and a circulating supply of 1,513,825,734 as of February 2021. 
10. Enjin (ENJ)
Enjin is considered to be one of the best Metaverse cryptocurrences to buy in 2023. Enjin, launched in 2017, provides a centralized database for the safe and secure administration of digital gaming assets. The platform also facilitates the buying and selling of NFTs easily and intuitively by providing users with a mobile app and QR codes.
Also, Enjin said it would raise $100 million to finance its expansion into the metaverse sometime in late 2021.This Metaverse token has seen a dramatic increase in value since Enjin first traded it on public exchanges in 2017. For example, the initial token price for early investors was only $0.017.
In late 2021, the Enjin Coin's value soared to $4.85. That's equivalent to a total increase of more than 28,000%. As we entered 2022, however, the price of an Enjin Coin dropped to a new low of only $1.17. The price of this top-rated Metaverse token is currently sitting around $0.25.
How to buy Metaverse tokens? 
There are multiple ways to buy metaverse tokens, including centralized and decentralized cryptocurrency exchanges. However, we would recommend you use Guardarian exchange for the best experience.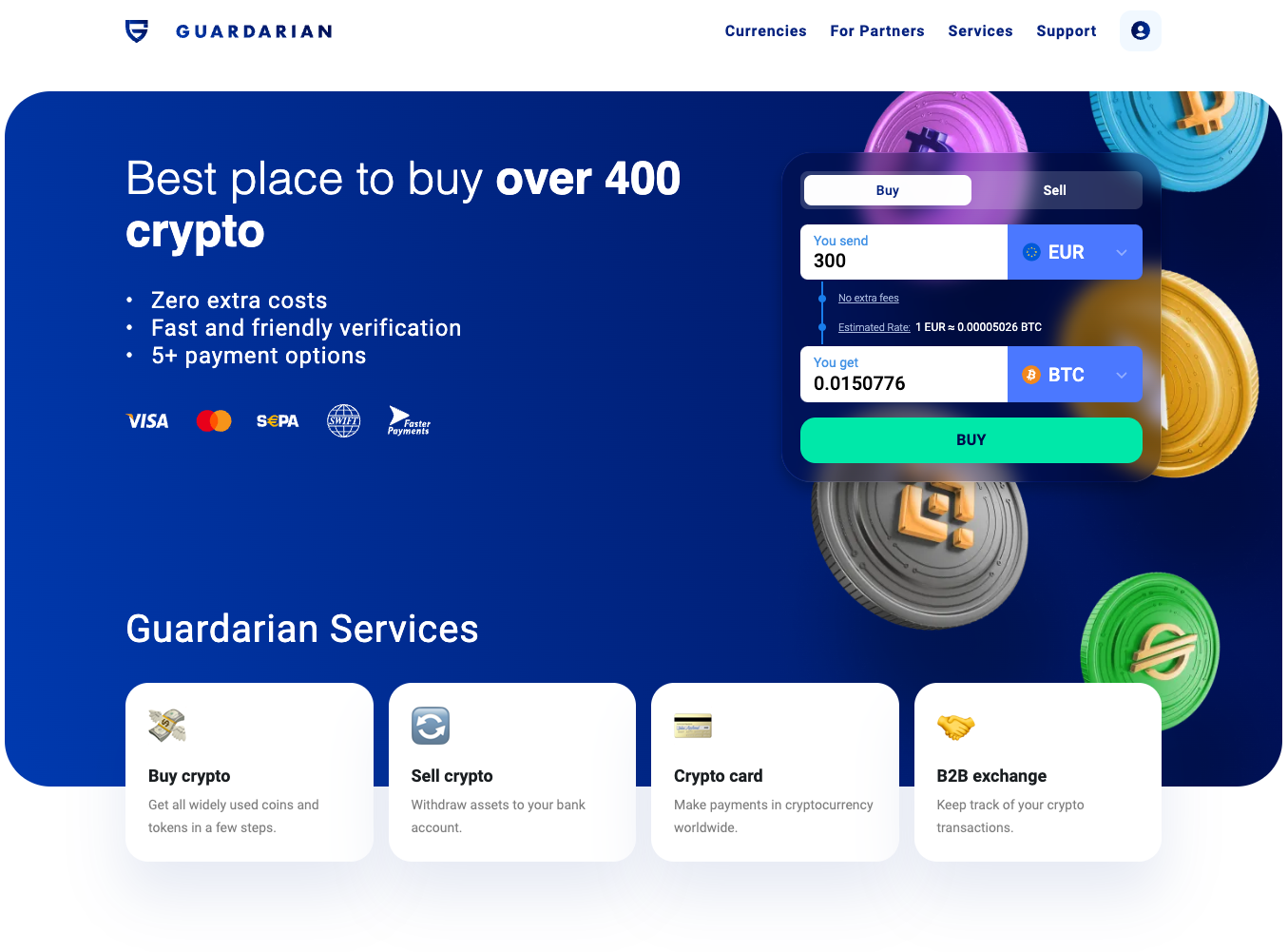 With us you can buy and sell all the tokens we've talked about in this article as well as 400+ other cryptocurrencies at the best rates on the market. 
On top of that, we don't require registration – just select what you are buying and what you pay with and your assets will be in your crypto wallet in no time!
Visit www.guardarian.com to know more.
Takeaway
With its promising future and rapid expansion, the metaverse is attracting a growing number of financiers. The tokens mentioned above are some of the best metaverse tokens going into 2023, but many others already exist and even more are going to appear in the future. That said, we believe that the metaverse will keep growing and bring many exciting opportunities for both investors and its users.
The information provided in this article is the authors opinion and not an investment advice. There is always the risk of seeing your investment go down in value due to price fluctuations. Make sure your portfolio aligns with your investment objectives and risk tolerance by reviewing it regularly and investing only money you can afford to lose. Opinions