In this short article we will be guiding you through all of the latest news in the crypto market right now, so, let's not waste any more time and instead hop right into the first big news we have in store for you, aka: 
Ethereum's Pending Transition to Proof-of-Stake
While most people still believe that Bitcoin is the cryptocurrency that is spearheading the crypto market, let's say that Ethereum is not that far behind as it is the main blockchain network on which NFTs are bought and sold off on. 
The sad thing about this is the fact that neither Ethereum nor Bitcoin have any sort of a central gatekeeper that is there to verify the transactions. Instead, both of them function off of a mechanism known as the "proof of work" which heavily rely on the crypto miners that work for the system. 
But the proof of work does waste a lot of electricity to properly function, and not only that but it also generates a lot of electronic waste also which is why the brilliant minds behind Ethereum have decided to change things up in what is commonly referred to as "The Merge".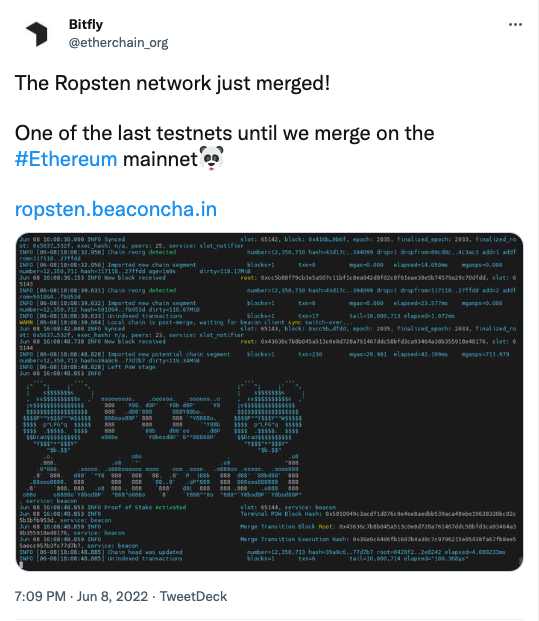 Source: Twitter
This event will foresee a change from the proof-of-work system to a proof-of-stake mechanism which, in simple terms, demands a significant upfront investment before the actual transaction takes place, in order to get through the transaction itself. 
According to Ethereum's founder, Vitalik Buterin, actually making this change will take as many as six years in total. Still, he hopes that by the end of the year or so he will be implementing this proof-of-stake mechanism into the system. 
PayPal customers can now move crypto from PayPal to external crypto addresses
In other news, PayPal has finally decided to make the initiative to assist the crypto market by allowing the native transfer of cryptocurrencies between PayPal and pretty much any other wallet and exchange out there. 
This may sound like a shocker to many, but considering the fact that Elon Musk has been heavily invested into the crypto market for a while now, let's say that it's no wonder that he decided to help out the industry a bit by allowing this in the first place.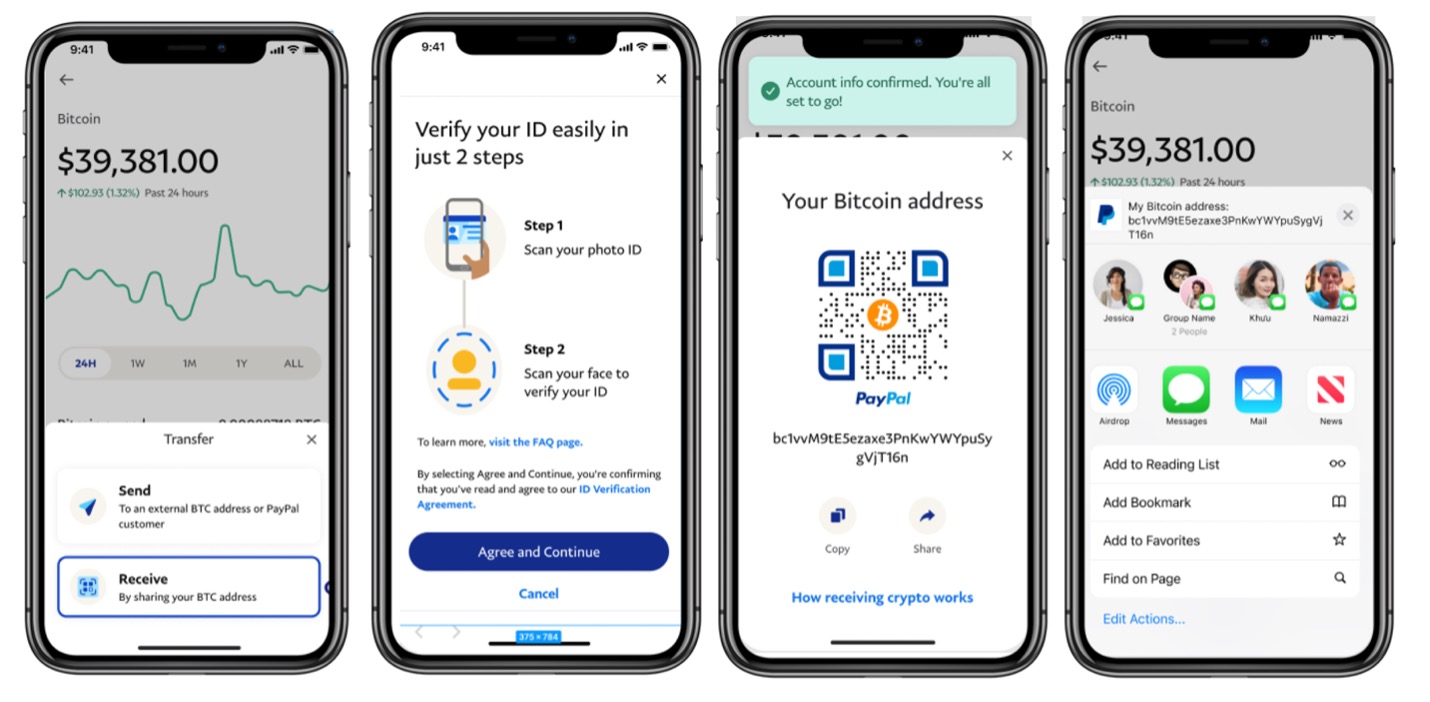 Source: PayPal.com
Dogecoin Prepares for System Upgrade Next Month
The meme coin's developer has decided to take his cryptocurrency to the next level by showcasing a system upgrade roadmap that will pretty much go through any existing protocol bugs and make life easier for any Dogecoin Core wallet users. 
Patrick Lodder, the main developer behind Dogecoin's success, has stated shown the world the rather impressive protocol upgrade named v1.14.6. 
This system update is going to have three main tasks. First of all, it will fix any known Bitcoin vulnerabilities. Second of all, it will further increase Dogecoin wallet's protection overall and it will make significant performance improvements for everyone currently using their platform. 
Last but not least, the developer has also stated that he will be working towards making the usage of the Dogecoin Core wallet a lot cheaper in the near future. 
Twitter will prepare a report on fake accounts for Elon Musk
In this strange bit of news, it would appear as though Elon Musk has won the case against Twitter as the platform is now ready to comply with his demands, giving him access to the internal data on spam bots and fake accounts that he's been asking for since he took over the platform. 
The report stated that Elon Musk will pretty much get access to the "firehouse" data that the platform has accumulated so far, which pretty much covers all 500 million tweets that are posted on the daily alongside all of the accounts and devices that the posts were sent from. 
The developers of the TRON cryptocurrency allocated $100 million for the purchase of BTC to secure the USD stablecoin
In other news, TRON has just allocated $100 million for the purchase of BTC, pretty much securing the USD stablecoin's future as we know it. 
The stablecoin is very similar to Terra's UST, but due to the fact that its competitor has had a fairly devastating decline recently, the developers of TRON have decided to cement their place by allocating all of that money, pretty much securing their stablecoin's future. 
Cryptocurrencies may be removed from SEC jurisdiction
The Securities and Exchange Commission, or SEC for short, may actually lose its authority over the crypto industry as a whole due to a new bill that Senators Kirsten Gillibrand and Cynthia Lummis have just now introduced. 
This bill pretty much makes it clear that any and all digital assets are to be introduced into the US financial system. Known as the "Responsible Financial Innovation Act", this jurisdiction is sure to eliminate the obligation to report profits from cryptocurrencies of up to $200 to the IRS. 
SEC has pretty much destroyed plenty of impressive crypto projects over the years, so seeing it lose control over the market is honestly amazing as it means that we will now be able to see a lot more projects making it out of the labs. 
Conclusion
These are all fascinating news, and for the most part they all seem to be hinting at a fairly positive outcome for us all in the crypto industry. Hopefully this isn't the calm before the storm that we're looking at, and honestly, we don't see why this would be the case in the first place considering just how much the industry has evolved over the past couple of years now. 
We are lucky to live in this time period as this is the best time to invest into your favorite crypto projects. Not all of them will pay off, but who knows, you may be right in investing in that project and you may end up with a profit that will change your life for good.
That's the beauty of the crypto industry and the main reason why we can't get enough of it as is.