We're thrilled to announce that Guardarian has partnered up with Xumm to offer its users a seamless and secure way to buy and sell cryptocurrencies from within the Xumm wallet app. 🥳🤝
Let's briefly look at what this means for both Guardarian and Xumm and why it is great news for both our user bases.
What is Xumm
Xumm is a popular mobile wallet app for the XRP Ledger, with a growing user base that values its user-friendly interface, advanced security features, and ability to send and receive XRP and other XRPL-assets fast and easily.
In fact, XRP Ledger's consensus algorithm allows for a lightning-fast throughput of up to 1,500 TPS – making it a very convenient way to transfer funds.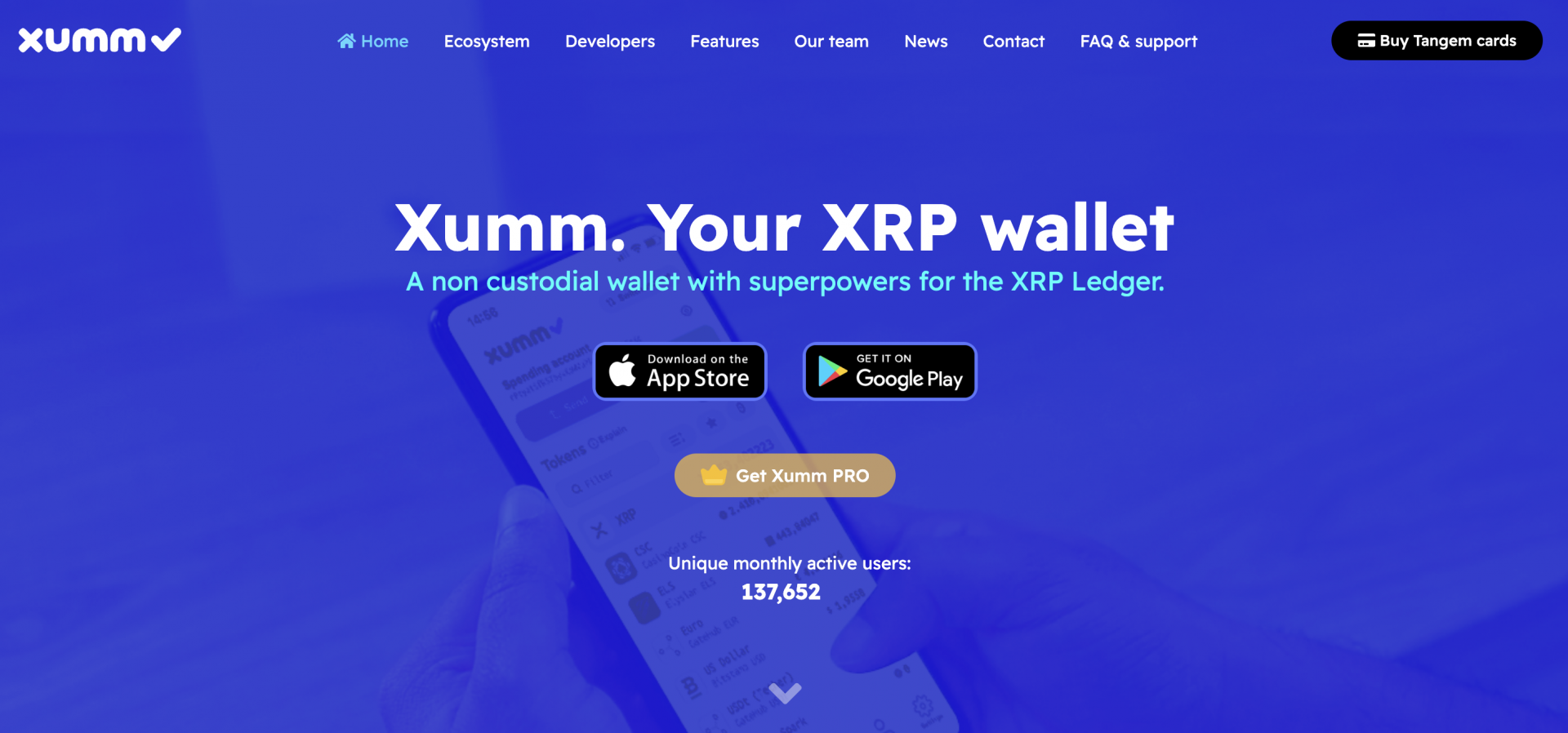 Just like Guardarian, Xumm is a non-custodial service, giving users direct control over their funds by removing middlemen in the process. It also allows users to create multiple XRPL accounts and manage them with one simple interface.
In addition, Xumm offers a multitude of 3rd party tools & apps directly from within their app, providing access to a diverse ecosystem of xApps to the end user.
What does Guardarian bring to the table?
With Guardarian's integration, Xumm users will have a new option to easily buy and sell a variety of cryptocurrencies directly from within the app, without having to navigate complex exchanges or worry about the security of their assets.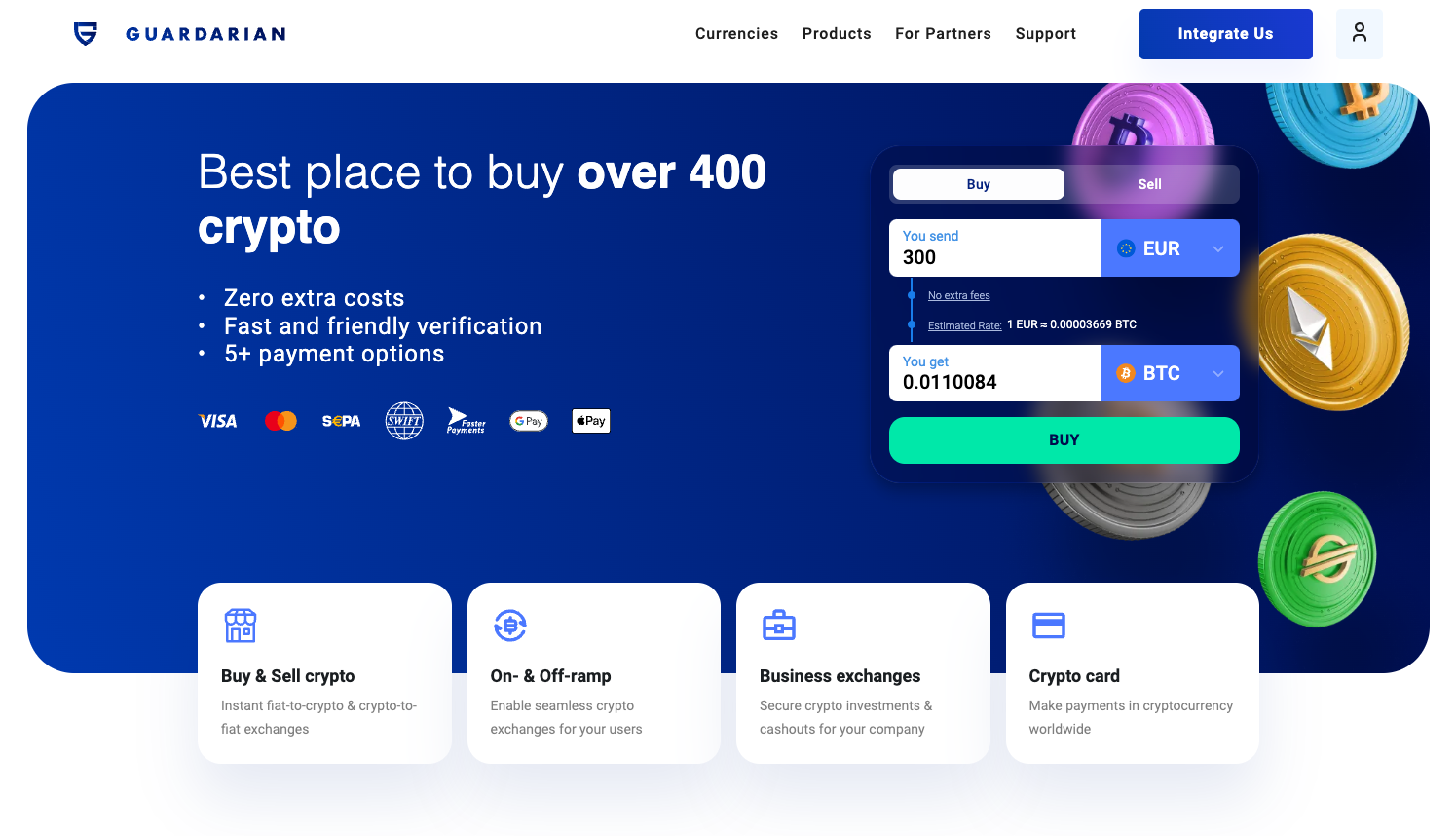 Guardarian's on- and off-ramp solution is designed to make buying and selling cryptocurrencies accessible and seamless.
With just a few taps, Xumm users will be able to purchase XRP using 40+ fiat currencies and cash out their crypto assets directly into their bank account. The integration is intuitive and easy to use, making it easy for anyone to get started with crypto investing and trading.
Guardarian x Xumm – a partnership full of potential
This partnership represents a major step forward for both Xumm and Guardarian.

For Xumm, it means that its users can now enjoy the convenience of buying and selling cryptocurrencies directly within the app, without having to leave the ecosystem or worry about the security of their assets.
This makes Xumm an even more attractive option for users who are new to crypto investing or who want to simplify their portfolio management.

For Guardarian, the integration with Xumm represents a major opportunity to expand its customer base and reach a new audience of crypto investors.
Xumm's growing popularity and reputation and its outstanding user experience make it an ideal partner for Guardarian, which has long been committed to providing secure and reliable custody and exchange services for the crypto community.
Looking ahead we are excited about the future opportunities that our partnership with Xumm represents. As the crypto industry continues to grow and evolve, there is increasing demand for user-friendly and accessible solutions that make it easy for anyone to buy, sell, and store digital assets. We believe that with our combined expertise, Guardarian and Xumm are well-positioned to lead the way in this exciting new era of crypto innovation. ✨
To stay up to date with the latest crypto news & updates, make sure to follow us on Twitter.