If you've invested in Ethereum and are now considering converting it into fiat currency, you're in the right spot. Navigating the world of cryptocurrencies can often feel like a maze, but selling your Ethereum doesn't have to be complicated.
This guide is designed to give you a simple yet comprehensive understanding of what Ethereum is, why you might consider selling it, where you can sell it, and a step-by-step walkthrough on how to sell Ethereum for fiat currencies. We'll also explore how Guardarian can make this conversion fast, secure, and hassle-free for you. So, let's get started!
How to Sell Ethereum at the Best Rates
Converting your Ethereum (ETH) into fiat currency can be quick and effortless. Here's a easy guide to get you from ETH to your fiat currency of choice using Guardarian:
Step 1: Visit Guardarian website
Go to www.guardarian.com. With us you can buy & sell over 400 different cryptocurrencies instantly & without registration, directly from our homepage. Click on the "Sell" tab above the widget to begin selling your ETH.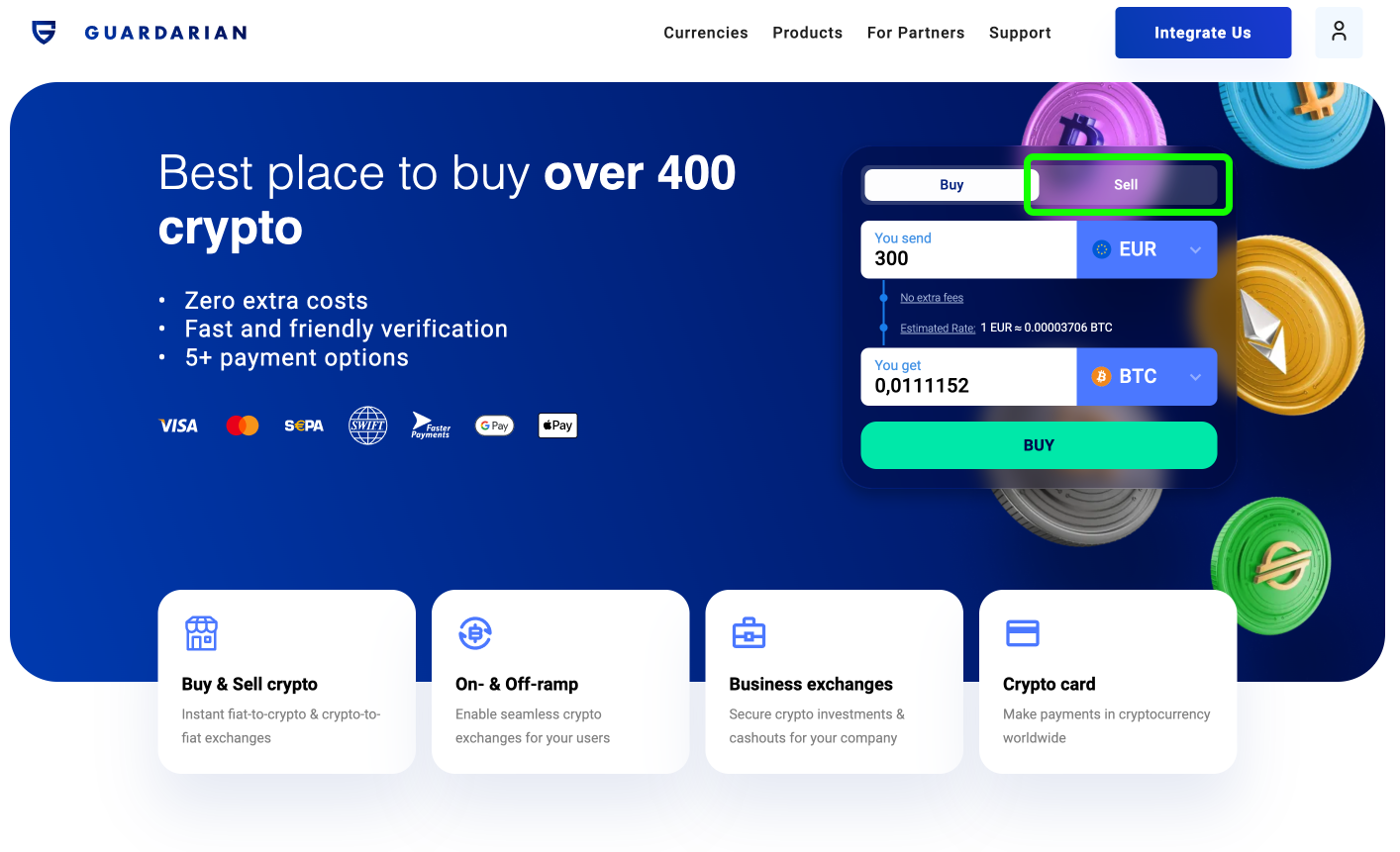 Step 2: Choose Your Currencies and Amount
In the widget, select Ethereum (ETH) as the cryptocurrency you'd like to sell. Then, choose the fiat currency you want to receive. Input the amount of ETH you wish to exchange and click "SELL."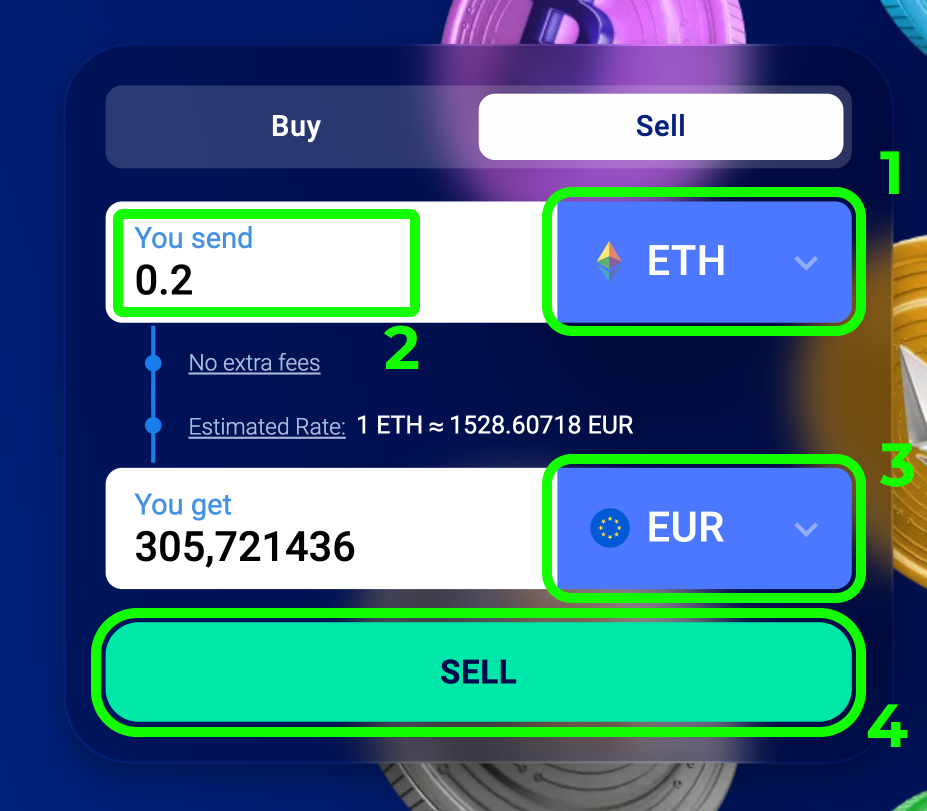 Step 3: Enter Your Bank Details
Specify how you wish to receive your funds—options may vary depending on the fiat currency you've selected. Then, enter the bank details for the account where you'll receive the fiat currency.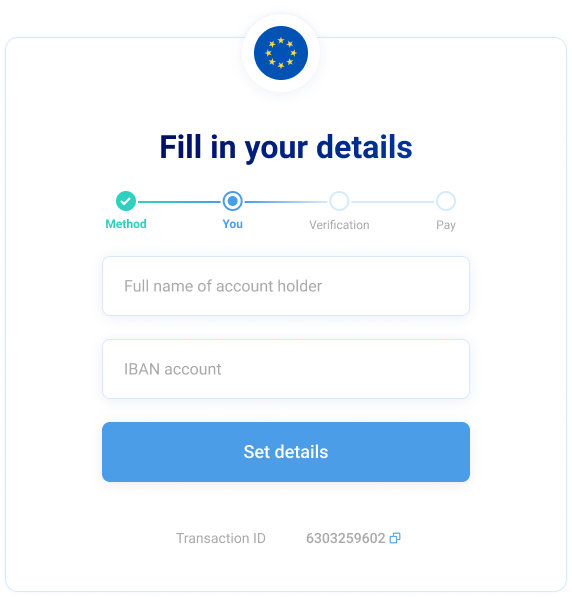 Step 4: Complete KYC and Transfer ETH
Complete our streamlined Know Your Customer (KYC) verification process. Once verified, you'll be provided with an Ethereum address. Send your ETH to this address to finalize the transaction.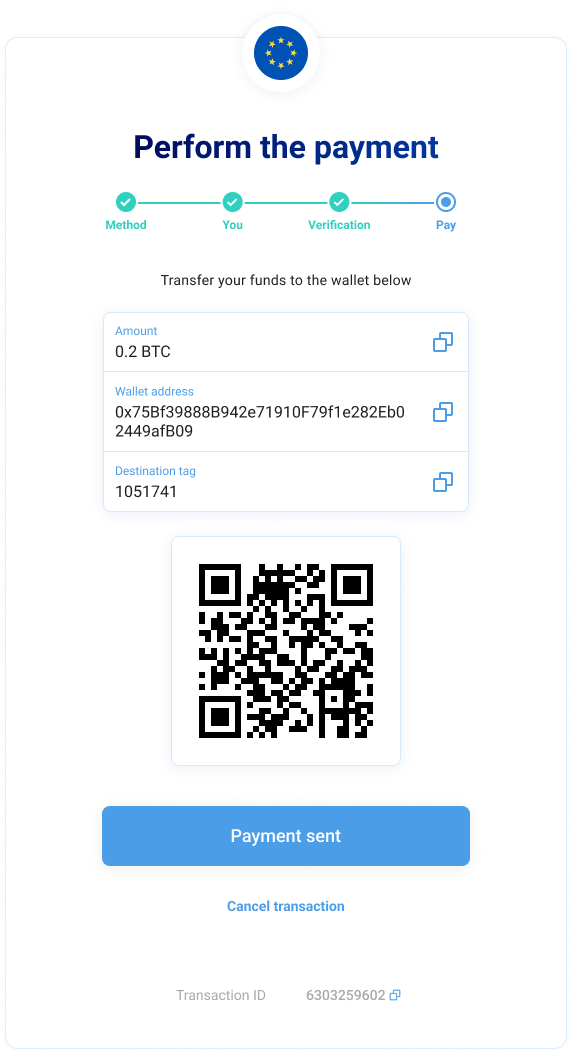 Step 5: Receive Your Assets
Once the Ethereum transaction is successful, your chosen fiat currency will be sent directly to your bank account. No fuss, no extra waiting—just a smooth transition from crypto to cash.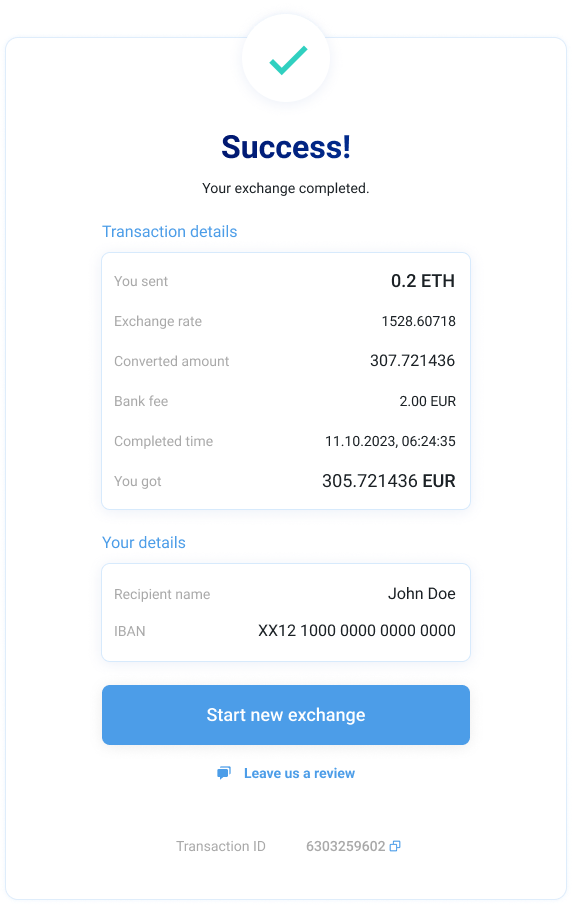 What is Ethereum?
Ethereum is a decentralized, open-source blockchain platform that allows for the creation of smart contracts. Launched in 2015, it has quickly risen to become one of the most influential and widely used blockchain networks in the world.
Unlike Bitcoin, which is designed primarily as a digital currency, Ethereum serves a broader purpose. It acts as a foundation for decentralized applications (DApps), enabling developers to build various types of software that are secure and tamper-resistant.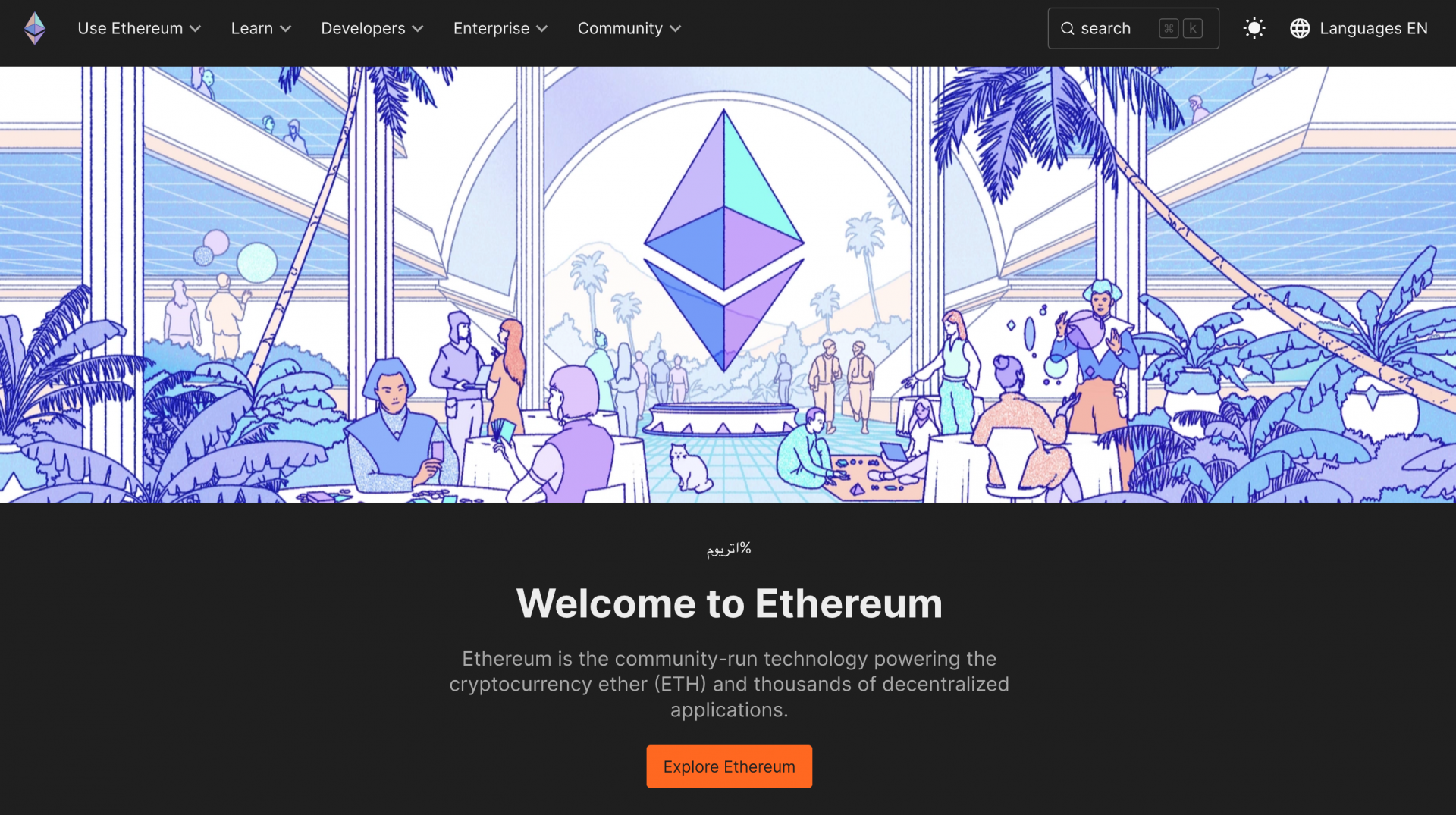 The native cryptocurrency of the Ethereum network is Ether (ETH). It's more than just a digital asset; it's the "fuel" that powers transactions and smart contracts on the network. When you hear people talking about buying or selling Ethereum, they're typically referring to this cryptocurrency, Ether.
Ethereum's role in the crypto ecosystem cannot be overstated. It has spawned numerous innovations, from DeFi (Decentralized Finance) to NFTs (Non-Fungible Tokens), and continues to be a major player in shaping the future of digital assets and blockchain technology.
Why Sell Ethereum?
Deciding when and why to sell Ethereum is a personal choice and can depend on various factors. Here are some common reasons why people choose to sell:
Profit-Taking:

You bought ETH at a lower price and now wish to cash in on the gains.

Portfolio Rebalancing:

Selling some ETH can be a strategy to rebalance your investment portfolio.

Cash Needs:

Sometimes life happens, and you need quick access to fiat currency.

Risk Mitigation:

If you feel the market is becoming too volatile, selling ETH can be a way to protect your investment.

Strategic Move:

Some investors sell ETH to buy into other promising cryptocurrencies or investment opportunities.
Understanding your reason for selling can help you choose the most suitable method and timing for your sale.
Where to Sell ETH
When it comes to selling your Ethereum, you have a variety of options to consider, each with its own set of pros and cons. Here are some examples for reference:

1. Centralized Exchanges (CEXs)
These are the most common platforms for trading cryptocurrencies. Names like Coinbase and Binance might ring a bell. While they offer a user-friendly experience and high liquidity, you do have to trust them to hold your assets, at least temporarily.
✅ Pros:
A wide range of trading features

High liquidity

Broad selection of cryptocurrencies
❌ Cons:
Usually require long & extensive verification

Limited options for depositing & withdrawing funds

May be complicated to use for beginners
2. Decentralized Exchanges (DEXs)
If you're more of a DIY person and value complete control over your assets, DEXs like Uniswap or Sushiswap could be for you. However, they can be less intuitive to use and sometimes offer lower liquidity compared to CEXs.
✅ Pros:
Full control over your assets

No need for personal identification

Generally lower fees
❌ Cons:
Less user-friendly

Lower liquidity

No customer support
3. Peer-to-Peer (P2P) Platforms
If you prefer a more direct approach to selling Ethereum, P2P platforms like LocalBitcoins and Paxful can be your go-to. They offer a high degree of freedom but come with an increased risk of scams, so exercise caution.
✅ Pros:
Direct transactions between users

More payment options

Often no need for ID verification
❌ Cons:
Risk of fraud or scams

Prices can vary widely

Requires time to find and negotiate with buyers
4. On-Ramp Services
On-ramp services offer a specialized pathway for converting cryptocurrencies to fiat. They excel in simplifying the process and offer a more tailored experience. For this purpose, we recommend Guardarian, known for its fast, secure transactions and highly competitive exchange rates.
✅ Pros:
Simplified conversion process

Competitive exchange rates

No need to hold your funds (non-custodial)
❌ Cons:
Limited to crypto-to-fiat or fiat-to-crypto transactions

May require bank verification

Less variety of services compared to full-fledged exchanges
ETH Price Predictions
As you mull over the idea of selling your Ethereum, it could be useful to glance at future price projections from financial experts. Below, we've provided forecasts from two noteworthy sources:
DigitalCoinPrice Predictions
2023: $3,553
2025: $5,392
2027: $7,377
2030: $17,064
DigitalCoinPrice anticipates steady growth for Ethereum, projecting its value to increase from $3,553 in 2023 to a substantial $17,064 by 2030. The forecast suggests a linear, albeit optimistic, growth trajectory for the cryptocurrency.
Priceprediction.net Predictions
2023: $2,139
2025: $4,516
2027: $9,440
2030: $27,583
On the other hand, Priceprediction.net foresees Ethereum experiencing more dramatic price surges. Their estimate for 2023 is considerably lower than DigitalCoinPrice's, at $2,139, but they predict a meteoric rise to $27,583 by 2030.
Conclusion
Selling Ethereum can seem like a big step. But with the right know-how and a solid platform, it's actually pretty straightforward. Whether you're looking to cash out or diversify, knowing your options and the process makes all the difference.
Ready to sell your Ethereum? Start your hassle-free experience with Guardarian and the best rates and quickest checkouts already today!