Finally, purchasing digital collectibles instead of sneakers will be possible on Instagram! And not for USD and EUR, but ETH. A new era for all digital creators and their fans. 
As was reported by Meta, starting this week Instagram is testing digital collectibles with select US creators and collectors to share NFTs that they have created or bought. NFT details are displayed in the same way as tagged profiles and products and are referred to as "digital collectibles." Clicking on a tag displays information such as the creator and owner's name.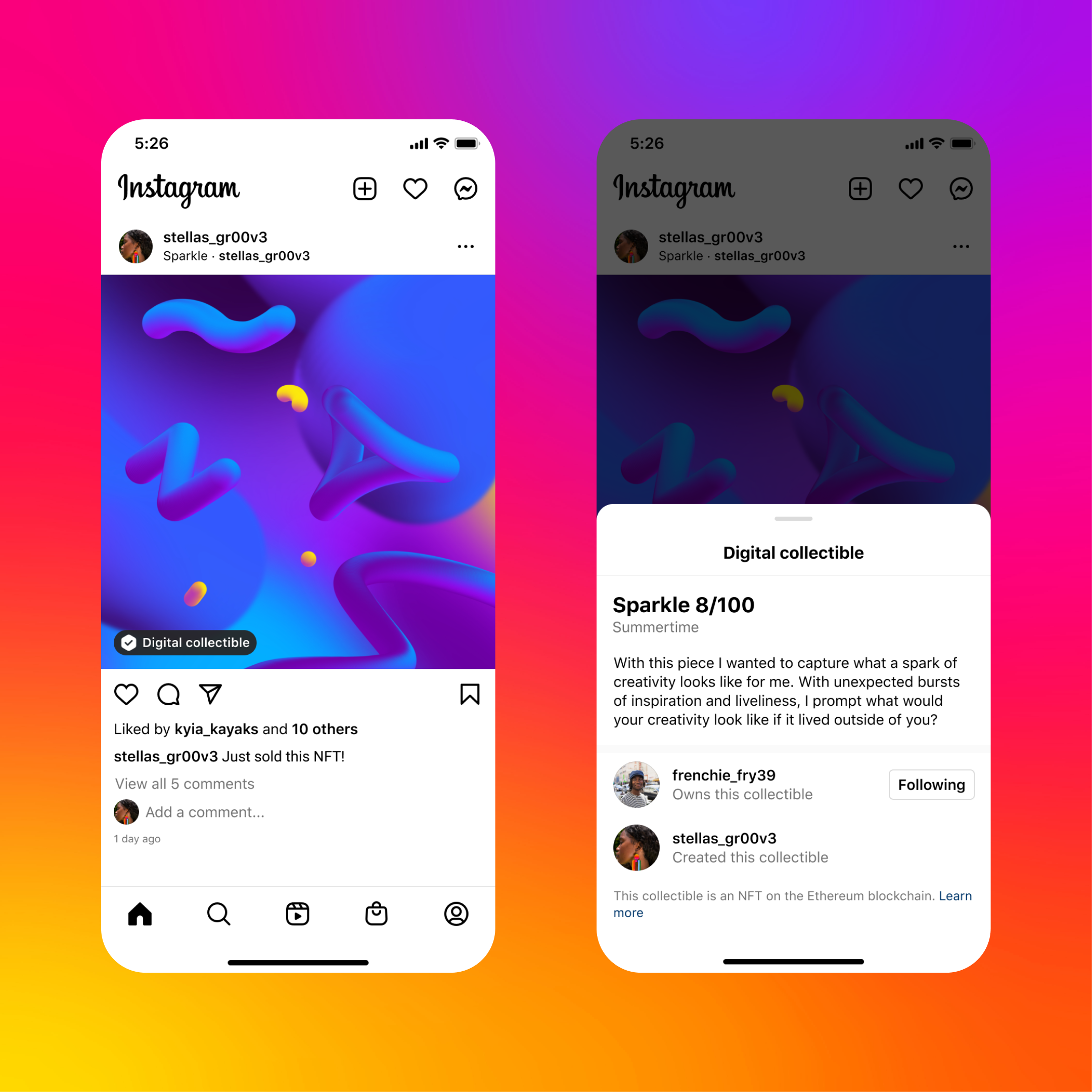 Source: Instagram
Besides, the feature includes connecting a digital wallet. Once connected, creators and collectors will have the ability to choose which NFTs from their wallets they would like to share on Instagram. The supported wallets include Rainbow, MetaMask, and Trust Wallet, with Coinbase Wallet, Dapper, and Phantom coming soon. "There will be no fees associated with posting or sharing a digital collectible on Instagram." Notably, all NFT's related posts will be visible on their profile and can be publicly viewed. 
The launch of the NFT feature is running on Ethereum and Polygon blockchains, with Flow and Solana coming soon. Instagram head Adam Mosseri emphasizes that Instagram's support for NFT can help Web3 technologies accessible to a much broader range of people and help make the NFT space more inclusive to all communities.