The cryptocurrency market is now seeing a surge of new ventures and exciting projects, each with its own unique goals. Still, most of these projects aim to usher in the age of Web 3.0 and decentralized finance (DeFi). 
One of such projects is Toncoin (TON) – hailed by the community as one of the most promising crypto projects of this year. It managed to defy the 2022 bear market on multiple occasions and showed some of the best growth last year.
But what, exactly, is Toncoin (TON), and why has it been rising in value? 
This article will dive deeply into Toncoin and the TON ecosystem. We'll examine how Toncoin works, how it relates to Telegram, and why many consider it a good investment. 
Let's get right into it, starting with… 👇
What is Toncoin?
The Open Network (TON) is a decentralized Layer 1 blockchain network, and its native cryptocurrency is Toncoin (ticker: TON). Toncoin, formerly known as Gram, uses the proof of stake (PoS) consensus mechanism on the TON blockchain to verify transactions, settle payments, and pay transaction fees.
TON, short for "The Open Network," is a community-driven blockchain with numerous capabilities. To facilitate fast, cheap, and energy-efficient blockchain transactions, Telegram founded TON to enroll billions of users. 
The Open Network is famous for its adaptable design and scalability, lightning-fast transactions, low fees, and user-friendly applications. And it doesn't harm the planet, either. Before purchasing Toncoin (TON), the native token of the network, we recommend reading this article to get familiar with the cryptocurrency first. 
How is Toncoin related to Telegram?
While developing their cloud-based instant messaging service, Telegram developed a blockchain called Telegram Open Network, which they have since abandoned. After developers gave up on the project, Telegram transferred its ownership rights to the community, and they later rebranded it as The Open Network.
Telegram published a "light paper" and a white paper on the Telegram Open Network in 2018. The project, formerly known as Gram, was in active development until 2020. While in development, TON privately sold Gram tokens to generate funds. At the time, Gram's $1.7 billion token sale in April 2018 was the second biggest of all time. After the token became more well-known, many more corporations from all over the globe purchased it for billions of dollars.
The network started having issues due to all the attention Gram was receiving. Before the token's ICO, there were many Twitter ICO scams. Telegram's CEO and co-founder Pavel Durov promptly announced that the firm would provide an official way to participate in the ICO.
Telegram faced many challenges from the American SEC as they tried the public sale of TON. In May 2020, Telegram's creator Pavel Durov decided that the company would no longer be contributing to the blockchain's development and would begin returning payments to initial investors.
Second Launch of TON.
There was a strong network of TON supporters, and the decentralized community of crypto enthusiasts and developers throughout the globe recognized the promise of the blockchain. With the TON project's open-source nature and its code's availability on GitHub, developers from the community could continue where Telegram left off and create additional TON applications.
The decision-making process for Toncoin is entirely decentralized, allowing every token holder to contribute to its advancement and relying on a general vote among independent developers to reach a consensus.
Due to the initial disruption caused by the decentralized system, the network implemented a horizontal structure in which the community of enthusiasts has divisions, each of which is active in its area, such as design, blockchain system, and so on. This has had a good effect on the project as it started receiving  more awards and grants for development.
How does Toncoin work?
As the blockchain's native currency, users may use Toncoin for various purposes on the TON network, such as payments for decentralized applications (DApps).
Unlike most blockchain ecosystems, the TON ecosystem can sustain billions of concurrent users. It uses the blockchain sharding process, which utilizes many subnetworks (or shards) on a single blockchain to perform operations in parallel and more swiftly. Every shard does its part to ensure invalid blocks don't build up in a single location.
The TON network operates on a PoS consensus mechanism. The project employs Toncoin to verify all transactions and pay validators for their efforts. Nominators profit from the network by lending their tokens to validators. For a nominee to borrow tokens, they must first join a pool and stake their assets. Smart contracts administer nominators and validators, increasing the system's overall safety.
TON Ecosystem:
When new projects are ready to join the TON ecosystem, TON encourages their inclusion. These decentralized applications may communicate with one another thanks to the Toncoin cryptocurrency. Let's dive deeper into the TON crew's most acclaimed and exciting ongoing projects:
1. TON Wallets

💰
TON provides users with a multitude of ways to store and transfer their Toncoins. The three most prominent are:
Tonkeeper – a fully modern, fully functional crypto wallet on TON network
@Wallet – an easy and intuitive way to buy, sell and store Toncoin within the Telegram messenger.
Tonhub – another wallet app that lets you send and receive Toncoin fast and efficiently.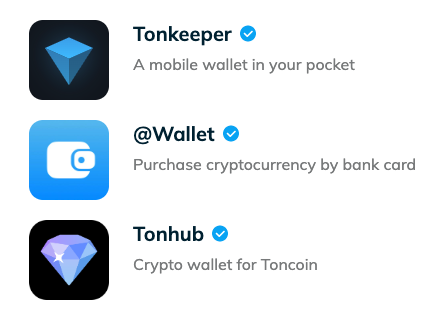 It's good to have a choice when it comes to how you store your crypto, and TON community is really doing a good job with that. Whether its using a browser application, a mobile app or chat-based application inside your messenger – they've got all use cases covered.
2. TON Proxy 

🌐
The TON group is working right now to establish its Internet network according to the principles of the Web 3.0 Internet. The developers are laying the groundwork for a decentralized and anonymous future Internet. Digital points of entry into a standalone network that you may connect to are TON proxies. Through a dedicated web browser, users of the TOR encrypting network may access the dark web. By changing the settings of the proxy server connection, you may quickly get access to the TON network's sites.
Two progress reports are available for this undertaking. Proxy 2.0 will guarantee anonymity and data security by masking the IP addresses of sites and network users. Future Internet infrastructure will include decentralized financial transactions thanks to Proxy 3.0. The network's users will pay fees by linking their wallets to cryptocurrency exchanges.
3. TON DNS

📜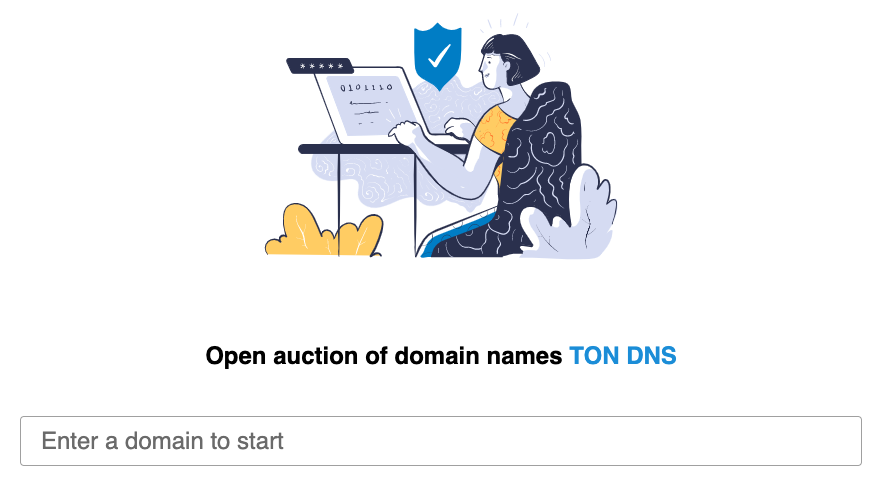 Creating new sites—and hence domains—will be necessary for Internet evolution in the future. Within the TON project, a domain name auction for the ".ton" extension is now active. It's where you may acquire a domain name for use as your website's address on the Web3 TON network; for instance, "name.ton." If you register a domain name and connect it to your cryptocurrency wallet, any user may transfer your cryptocurrency by entering just the domain address as the receiver.
4. TON Payments

💸
Users and DeFi platforms may instantly and cheaply trade tokens using this universal payment mechanism. Smart contracts are the foundation of TON Payments. Creating a private transaction between two users may circumvent the network's transaction fees. The smart contract setup fee is only required at the initial creation of a channel and again after its termination.
5. TON Diamonds 

💎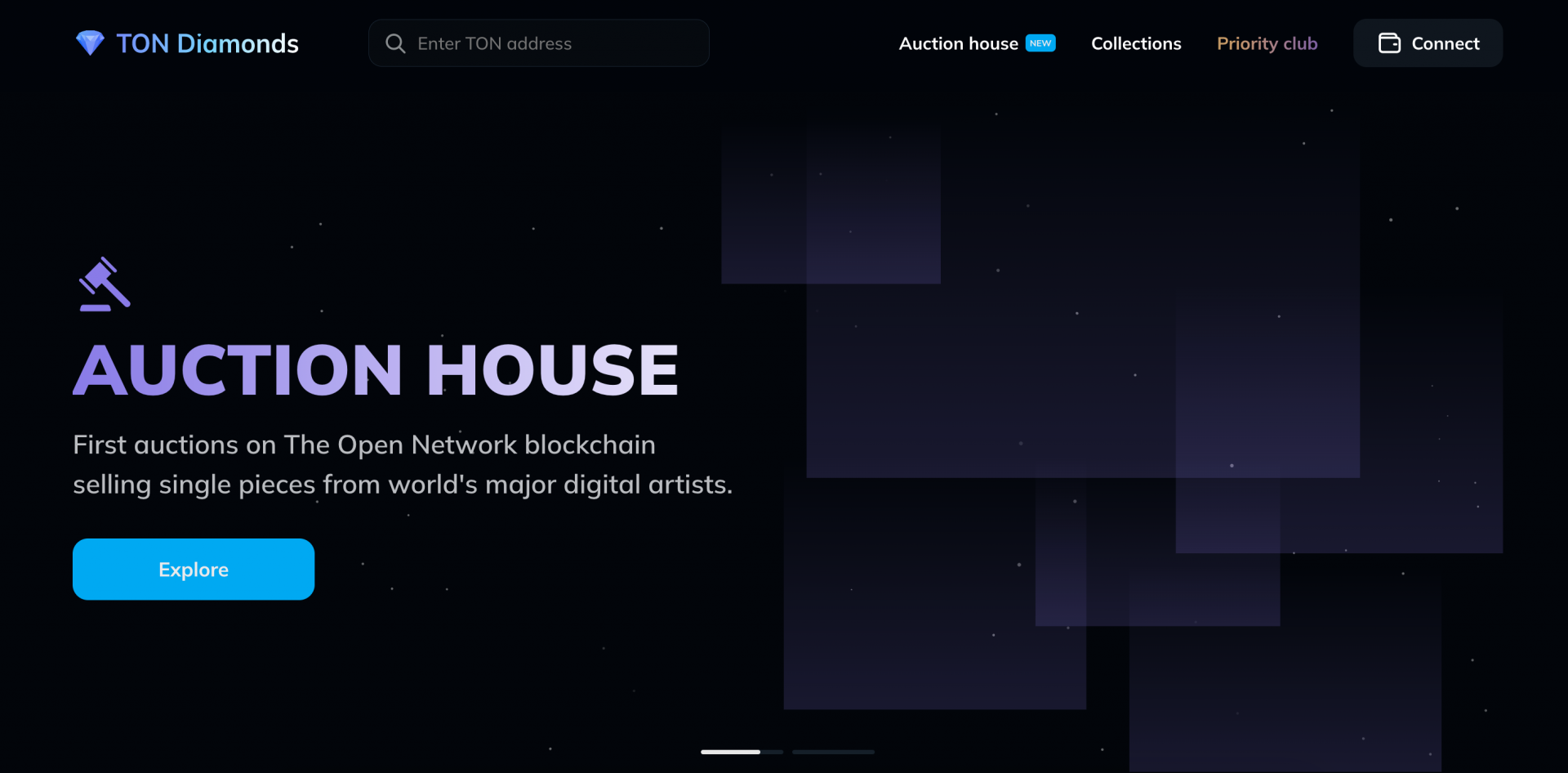 TON Diamonds, a decentralized NFT marketplace, is one of TON's leading products. Here, users may participate in online auctions and purchase or sell collections by some of the world's most creative digital artists. The TON Diamonds collection, which consists of 10,000 NFTs in the shape of animated diamonds, is the most popular.
Besides these projects, the ton community is also working on smart contract-based dApps that will work with the TON blockchain. Most of them are available on TON's mobile apps. There are currently several examples of NFT-based online marketplaces, services, games, and social media. One of the TON developers' primary aims is to merge all current crypto platforms under a single Web 3.0 domain.
How to buy TON?
Now that Toncoin solidified its place in the Top 50 cryptos on the market, most exchanges and crypto buying services have it on offer. However, if you are looking for a very fast yet secure way to invest into TON, we would recommend using Guardarian.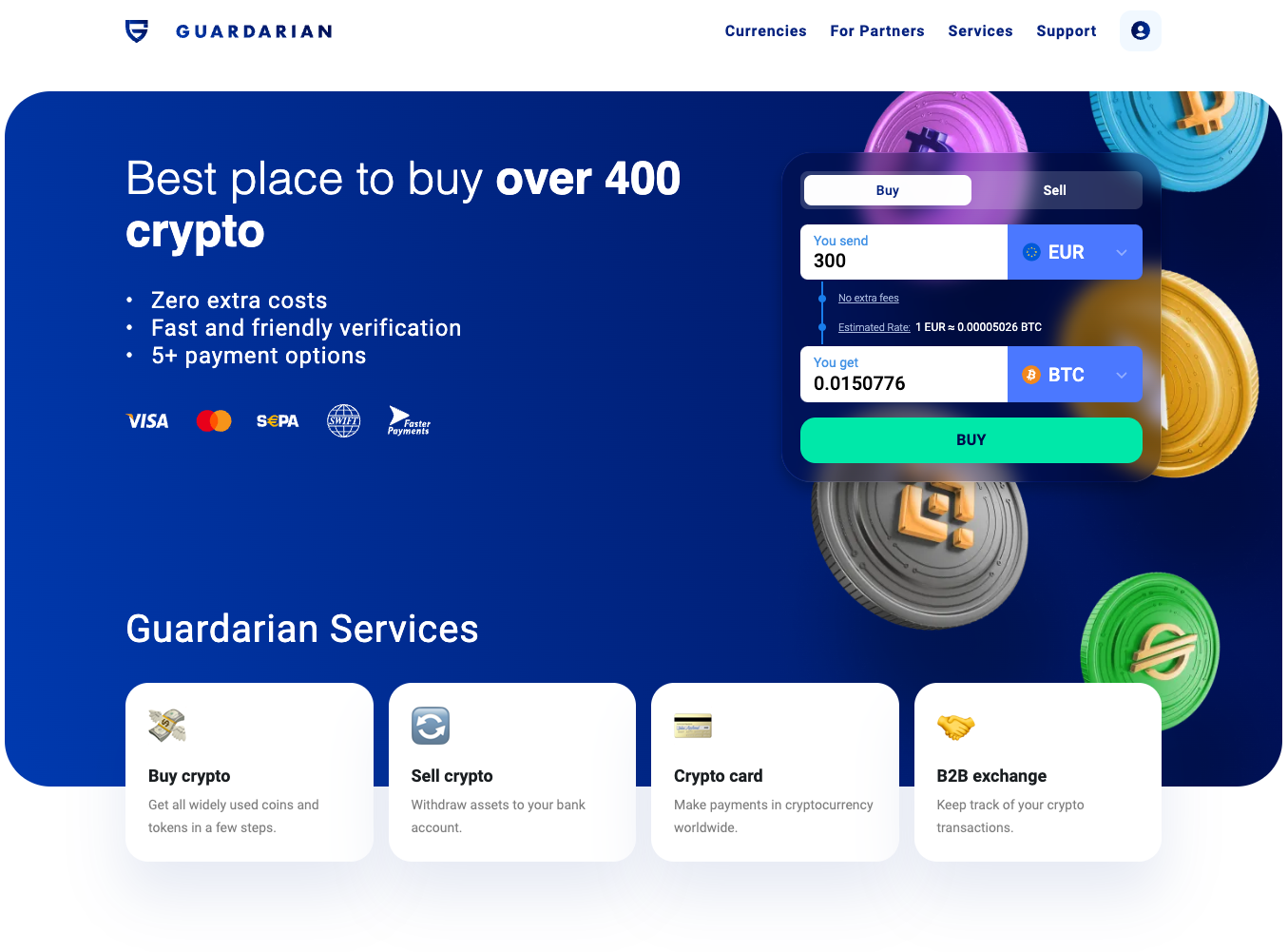 With us you can buy and sell Toncoin at the best rates and with no registration. So come give us a try and we guarantee that you won't be dissapointed.
The Takeaway – Is Toncoin a good investment? 
The TON Network is one of the most exciting projects out there. The coin's market worth increased to $8 billion shortly after the new network version debuted in 2021. TON distinguishes itself from other projects because of its tight-knit community of developers and its ability to swiftly adopt and implement new technology solutions.
The network's exceptional scalability and security metrics pave the way for the token's impending launch on major trading exchanges and other crypto platforms, guaranteeing a steady supply of buyers and sellers.
With so much community backing, TON should expand rapidly in the next few years. Toncoin has the potential to become a globally usable means of doing cross-border financial transactions as blockchain technology develops. From January 2022, when there were just 200,000 active TON wallets, to May of the same year, when there were over 600,000.
With this new high, widespread use of Toncoin may soon be a reality. There are now over 743,000 TON blockchain wallets, demonstrating that more and more individuals are adopting this cryptocurrency.
While you can never predict if a single cryptocurrency is a good investment due to the extreme volatility in the crypto market, we believe TON has come a long way and has the potential to go further. 
This article is not financial advice and does not advise you to invest or not to invest in any cryptocurrencies. Always do your own research before investing.