We will be honest – this October was kind of crazy. Though some of the events we will cover today are seemingly not related to crypto, they may play an important role in the future.
And of course, a good investor should always keep an eye out for big changes in politics and tech among other things. Wide field of view is crucial to being prepared for what is to come!
So, without further ado, let's dive into our global crypto events recap for October! 👇
Hacktober – Breaking Crypto Crime Records
You heard it right – Hacktober is indeed a new moniker for the month of October.
Peckshield, one of the top blockchain security firms around, stated that a whopping 3 billion dollars has been stolen as of October 2022. Sounds like a lot, doesn't it?
Well, it sounds much worse when you know that 1,5 billion dollars was stolen during the entire 2021. That's double the current yearly amount, and this year is not even over!
At the same time, they stated that $100 million worth of stolen crypto was returned. This may also sound like a lot, but it is still just a drop in the ocean that was stolen a few nights prior. 
"Hacktober" saw a total of 44 exploits with as many as 53 protocols being affected. BNB is the monthly leader in terms of losses, with a whopping $568 million lost to exploits. The Mango protocol comes in second with $48 million lost this month.
As we mentioned earlier this year, now is the right time to think about your crypto security, so make sure to stay wise when doing your investments.
Elon Musk Buys Twitter 
In other news, Tesla's CEO Elon Musk has finally gone through with his buyout, officially purchasing Twitter as of Oct. 27th. 
The first news regarding this acquisition sprung up around April, but the actual purchase was delayed for quite some time due to it hitting a few roadblocks along the way.  
Earlier this month though, Musk said that he would go through with everything, paying a total of $44 billion or $54.20 per share in order to officially buy Twitter. 
As soon as he took over, Musk dissolved Twitter's entire board of directors, including the previous  CEO Parag Agrawal. This move made him the company's sole director, or as he called himself, "Chief Twit".
You may ask – how is this important for crypto? Well, Musk has been one of the most vocal supporters of blockchain technology over the last couple years.
Though he hasn't made any official statements, Musk has hinted about integrating Dogecoin into Twitter, at least the community thinks that's what it was.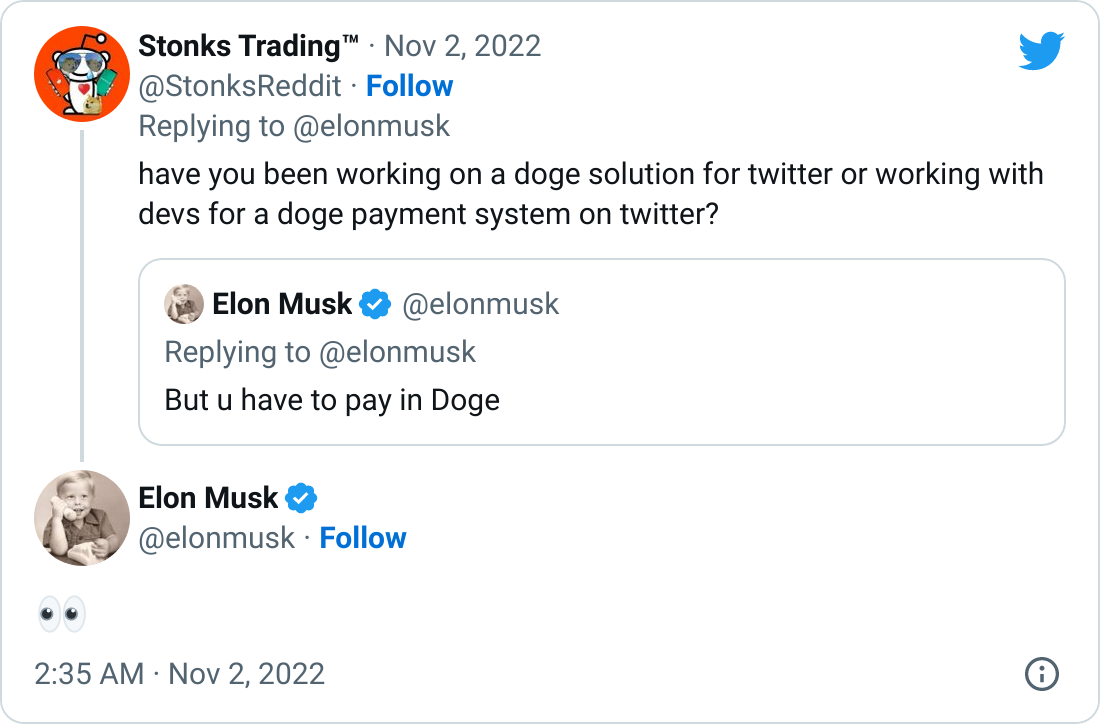 Of course, this caused a price hike of over 102% and causing a lot of motion in the Dogecoin community.
According to Binance's Chief Strategy Officer Patrick Hillmann, Musk's buyout is a real chance to start taking apart some of the challenges present in Web2 and exploring the possibilities of integrating Web3 features into major platforms like Twitter.
CZ, the CEO of Binance (who also invested half a billion into the purchase of Twitter), expressed his expectations of integrating Binance Pay into the social network.
So while it's too early for any concrete ideas, the crypto world is hopeful about Twitter leading the Web3 integration. Of course, we will make sure to let you know about any new developments ASAP on our socials. 😉
Crypto-friendly World Leaders
Private companies adopting crypto is good, but entire countries becoming more crypto-friendly is even better! Here are some interesting examples from the month of October. 👇
Brazil's hopes for crypto future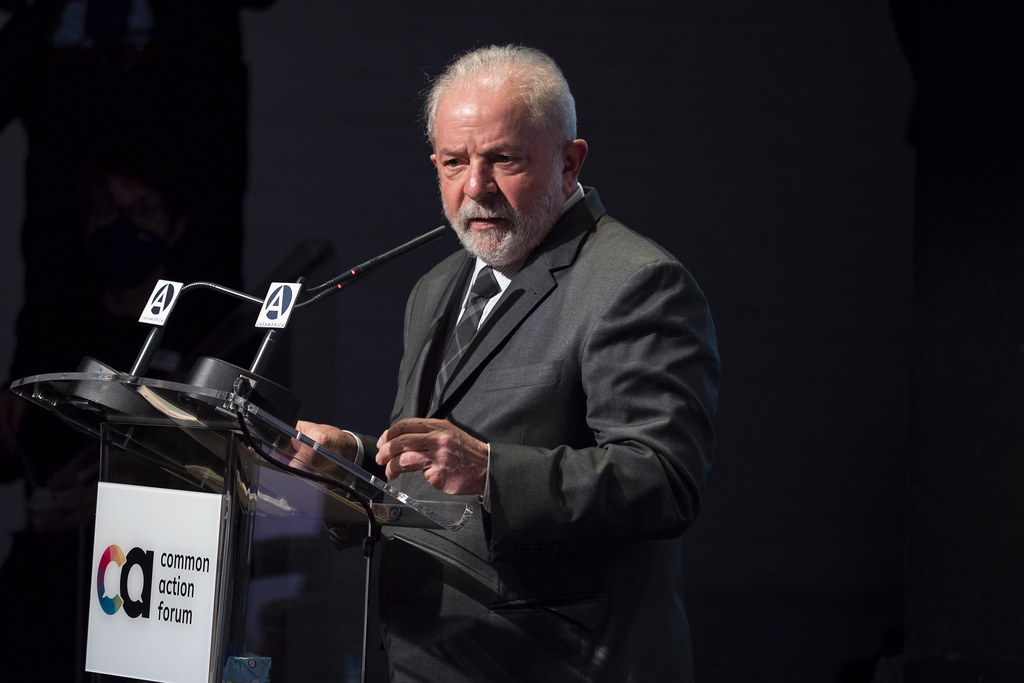 You might have heard it by now – Luiz Inácio Lula da Silva has finally won the presidential race in Brazil, overtaking his opponent Jair Bolsonaro in a historic political battle.
Lula, as people call him, has stated before that cryptocurrencies "deserve the attention of authorities". 
In addition, during the final days of his presidential campaign, Lula has registered his government plans on the Decred blockchain. This move ensured the plans were verifiable and transparent, setting an example of using blockchain technology in major politics.
And while the new president hasn't made any official statements regarding any blockchain-related plans, many people are hopeful about the future crypto opportunities for Latin America's biggest economy.
Britain's new crypto-friendly PM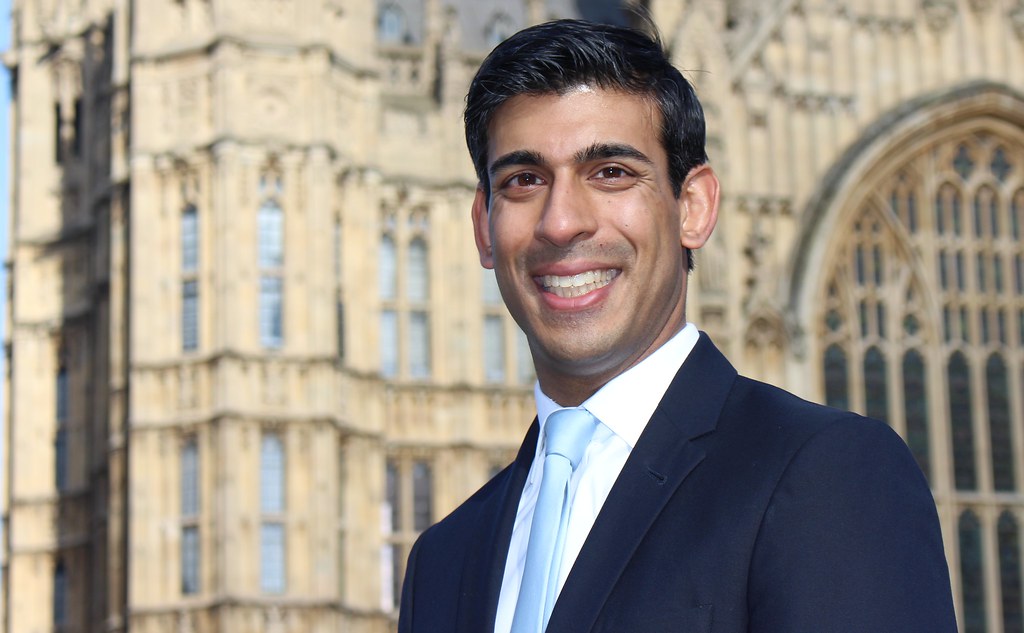 With the resignation of Liz Truss, the former British prime minister (after only 44 days in the office!), Rishi Sunak became the new PM. 
Why is this important for crypto enthusiasts though? Well, it's all because Mr. Sunak's been very vocal about his plans to transform the UK into an international crypto hub. 
For once, he initiated the process of creating an official British NFT with the British Mint – a move that is symbolic, but very telling of his intentions.
On top of that, Sunak has made it clear that he wants to ensure that crypto businesses can invest, innovate and scale up in the country.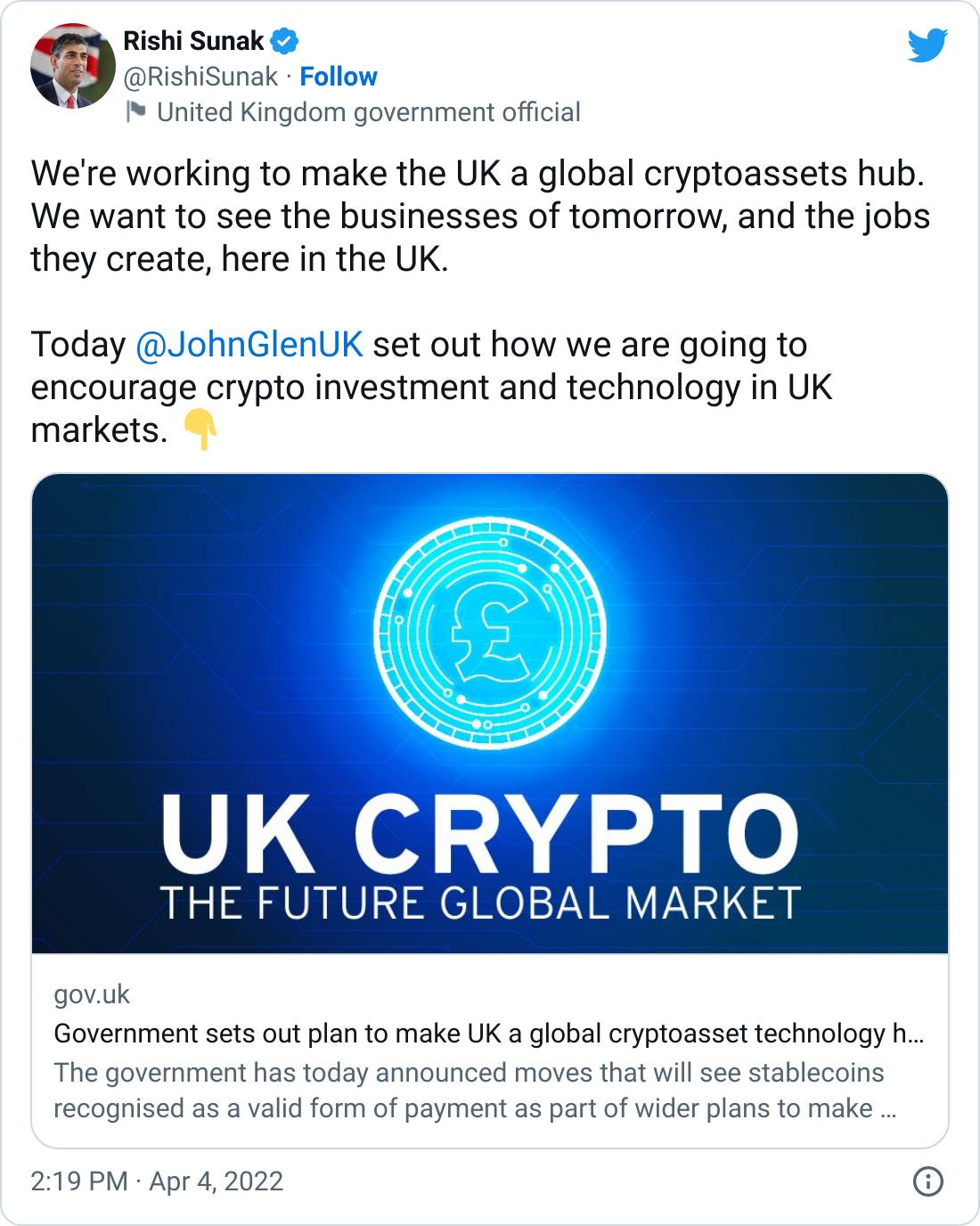 He also stated that he will try his hardest to add stablecoins into the UK payment system, officially bringing them up as a valid form of payment into the mainstream media.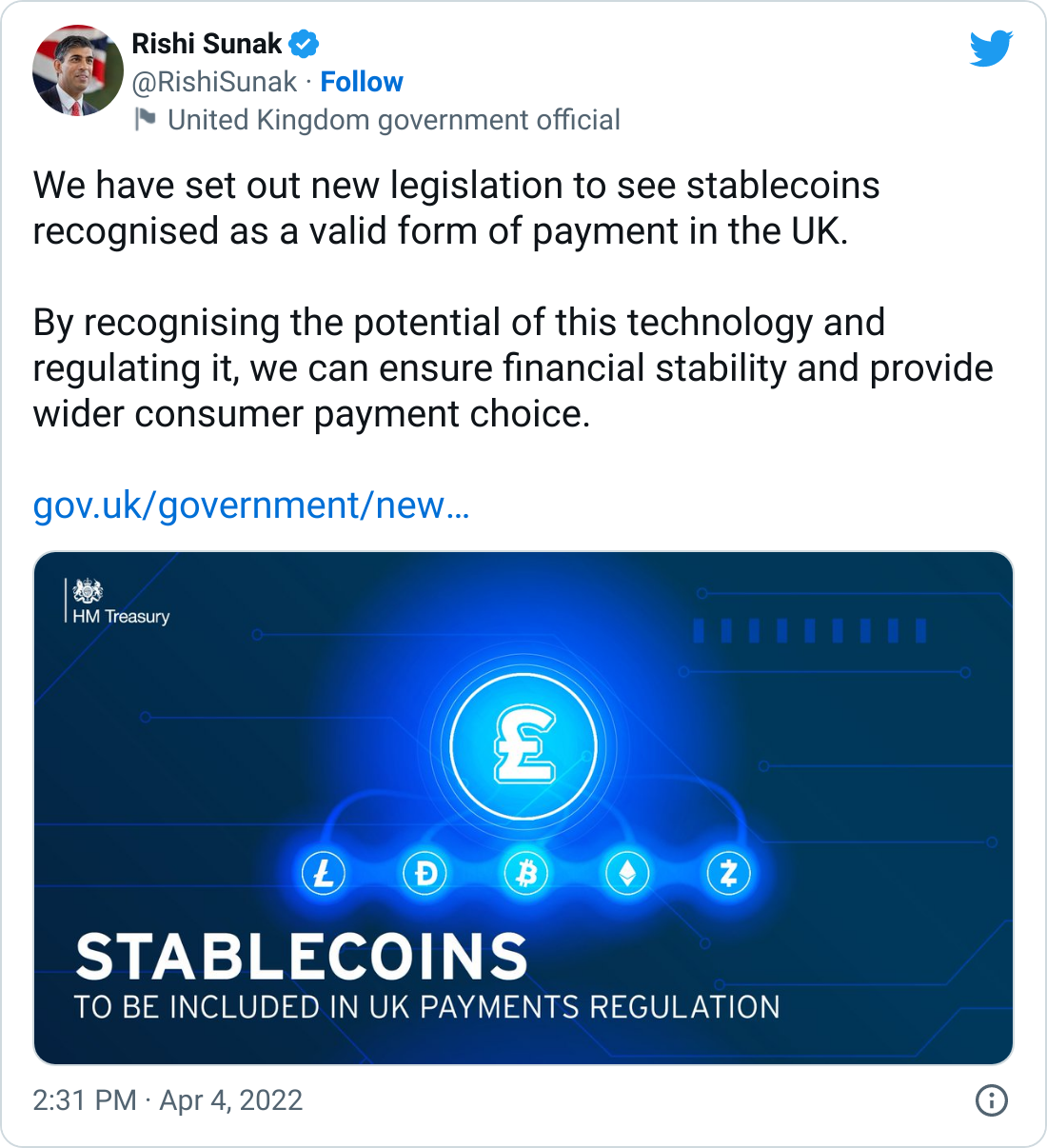 If you want to know  more about Rishi Sunak and his crypto plans for the UK, you can read our article on this topic here.
Adoption Rate Defies the Bear Market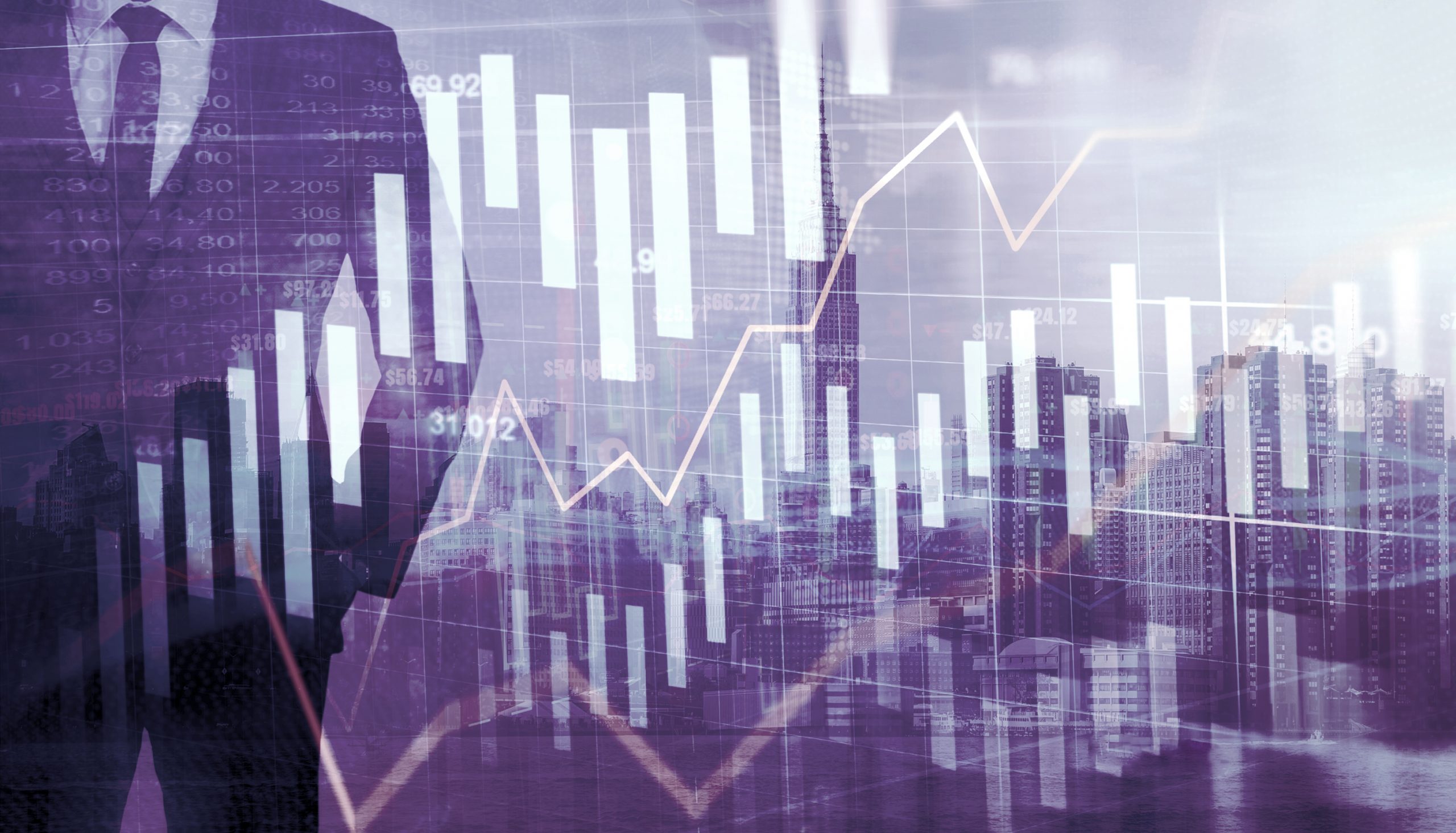 If you've been following the crypto news at all for the last half a year, you know that we are in the midst of a bear market. For any newcomers – this means that the markets are experiencing a decline of 20% or more (definitely more in the current scenario 😄)
And while bear markets are supposed to slow down any new developments, there is an interesting underlying trend to observe. 
The experts at Fidelity reported that the adoption rates of digital assets have increased by 9% in the US and 11% in Europe!
This brings the adoption rate to 42% and 67% respectively. And while the adoption rate dipped somewhat in Asia, it is still in the lead at 69% as of October 27th.
So while the market is laying low, the number of crypto investors is actually growing faster as years go by. Interestingly, we are seeing an unprecedented number of institutional investors entering the crypto space.
All this gives many people hope for a shortly upcoming mass adoption that everyone has been talking about for years. Check out our article on the topic to know more.
Conclusion 
As you can see, a lot has happened in October. And as November rolls in, we can expect to see many more interesting developments, which we will make sure to talk about in our future blogs. 😌
And if you want to join the growing crypto movement or simply looking to expand your investment portfolio, make sure to check out Guardarian.
You can easily purchase well over 300 different cryptos with no pesky hidden fees and no troublesome registration needed. 
Just choose what you want to buy and how you want to pay and your crypto assets will be on their way in no time!
So, definitely check out what we have in store for you at www.guardarian.com and as always – good luck and safe investing! ✨